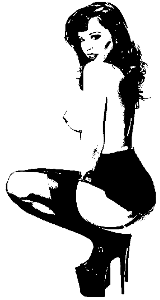 In the beginning, ChoChotte was a crazy idea, the enlightenment of an emancipated woman, far from the shackles of her time.
Madame Caussade, artist, eccentric, libertine, businesswoman, haute couture designer whose shop was located at 34 rue Saint-André des Arts, in the heart of the Paris of fine literature and publishers, founded the theater in 1986.
Madame, as she liked to be called, was like that: free, independent, whimsical, a woman with a thousand faces, each of whom always cried out the same endless passion for freedom.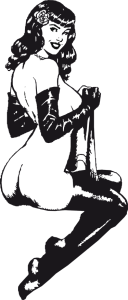 Here is the crazy idea of ​​the one who knew so intimately the power of the naked body to bring out the desire that we did not even hope to glimpse. Madame, who all her life dressed women, decided to offer them a place where they could undress.
Strip naked to tame all the dimensions of their power of seduction, without limit, in absolute freedom. Eroticism as a weapon of emancipation.
And ChoChotte was born from this firm desire to create a space of eroticism where women play to create beauty, to subvert the rules, to embody, in their own way and according to their taste, the immemorial archetype of the captivating, lascivious and so powerful priestess.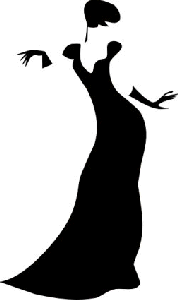 This theater placed there, in the heart of literary Paris, was and remains a challenge. ChoChotte is the cry of all those who shout to the world of thinkers and writers that the body of a free woman speaks, whispers, philosophizes and hypnotizes as well as the most beautiful of books.
It was through meeting Mademoiselle, Madame's little hand before becoming her right hand, that ChoChotte gradually established itself as the literary salon of the female body.
And today it is Mademoiselle, who presides over the destiny of this place which was born in the crazy intuition of an enlightened artist. An artist who knew that there is nothing stronger than a woman determined to seduce.
This certainty is at the origin of the small world, outside the world, that the ChoChotte Theater is still today.